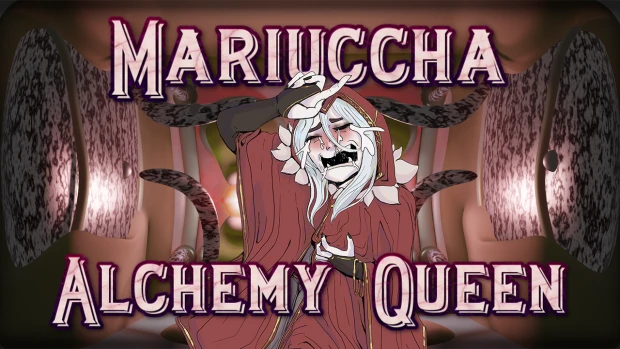 Sup people, Nuskadamo here.
After around a year that Mariuccha's full version has been around on Steam, the visual novel spin-off came out and all comic book pages have been posted i want to re-release it for free, as a way to move on from that experience and focus on my newer projects in full.
You can download it on any of the links down below!
https://store.steampowered.com/app/1542010/Mariuccha_Alchemy_Queen/
https://gamejolt.com/games/mariuccha/547283
https://nuskadamo.itch.io/mariuccha-alchemy-queen
https://www.indiedb.com/games/mariuccha-alchemy-queen-total-package/downloads/ma...
https://www.kartridge.com/games/nuskadamodev/mariuccha-alchemy-queen
Help Mariuccha become a successful alchemist by making the right choices, befriending the right people and keeping her out of troubles in this innovative fantasy turn based shop simulator that is all about creating the best potions, executing best enchantments and, most of all, avoiding to pay as many taxes as you can.
Your main objective, other than becoming the richest alchemist in the world, is to find the most optimal way to juggle between mantaining your shop and using the resources you have to help Koiran Naamio in his secret investigation set to understand who is the person that is spreading chaos among the members of the Gear Council.
Choose where to start your adventure between 5 different kingdoms, ask to one out of the 6 managers available to help you out with their special perks, customize almost every single aspect of your story by adding, removing or modifying features, regulating multiple aspects of the difficulty level and making things more fun and unpredictable. The options are limitless, as long as you can handle them!